Russell Steinberg Paleface Concert at Zipper Concert Hall Thursday December 12, 7:30pm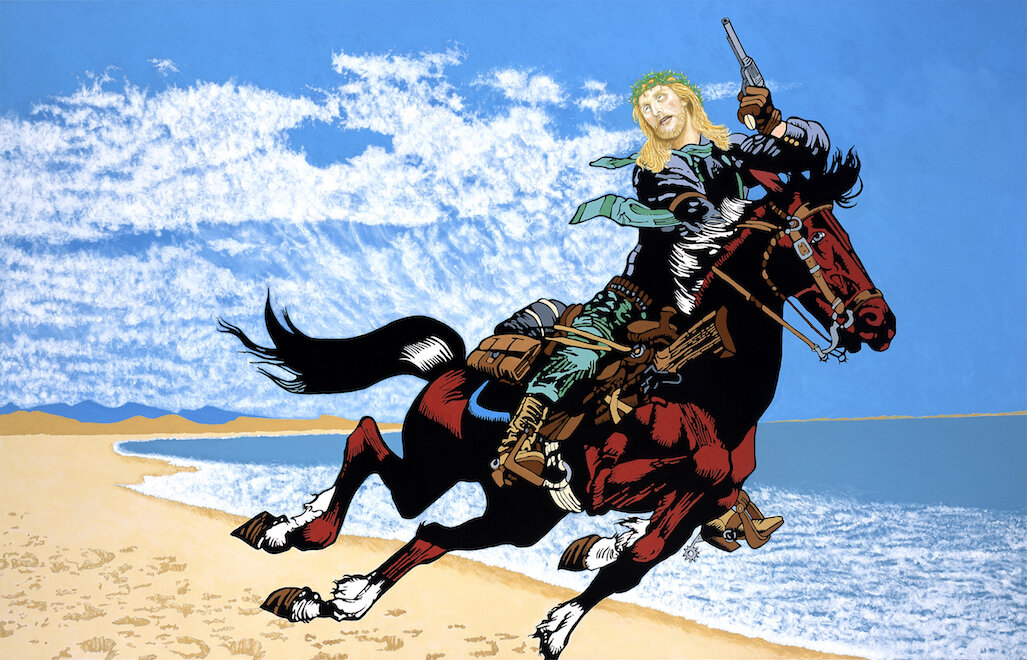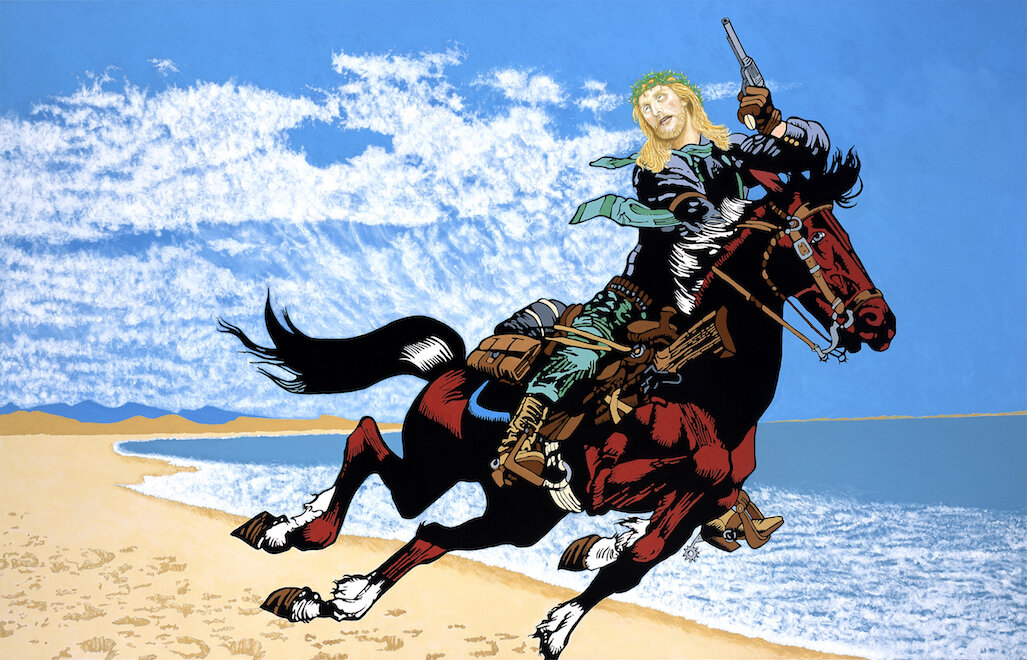 Russell Steinberg Paleface Concert at Zipper Concert Hall Thursday December 12, 7:30pm
RUSSELL STEINBERG PRESENTS "PALEFACE," A PIANO TRIO WITH VIDEO PROJECTION OF PAINTINGS BY NEW YORK ARTIST JERRY KEARNS
Audience Participation with Kazoos!
NOTE: KAZOO INCLUDED WITH CONCERT TICKET!
Russell Steinberg presents a multi-media performance with piano trio Trio Accento, Soprano Hila Plitmann, and video projection of Paleface paintings by acclaimed New York artist Jerry Kearns on Thursday, December 12, at 7:30pm at Colburn's Zipper Concert Hall. The audience will be given kazoos with instruction how to blow them in one section of the piece. The concert also marks the release of Trio Accento's debut CD, Extant Blues,that features a recording of Paleface.
While America struggles with identity, Palefacetakes audiences on a psychological journey through the mythology and masks of the American hero that are at the root of this crisis. Provoking some laughter and contemplation, Paleface presents a new fusion of live music with video to explore these vital issues of our time.
Inspired by the acclaimed paintings of New York "psychological pop" artist Jerry Kearns, Paleface explores the persistence of the American hero myth, even as it breaks down on every level in our contemporary society. It begins with the Western cowboy mythos— horses, cowboys, folk songs and church hymns (Jesus plays a lurking role in the piece), even a gun fight. Then it jumps to the varied 20th century heroes who struggle and triumph over dark forces—detectives from pulp comics and film noir, the secret agent, and the muscled action hero. Paleface concludes with all these icons now as phantoms, struggling in the night to cohere and make sense of a world they no longer can possibly describe. They ultimately all go to church and fade away to a ghost gospel choir.
Program
Star Wheels
Russell Steinberg, piano

World Premiere: Lights of Amethyst
Hila Plitmann, Soprano; Russell Steinberg, piano

Short Discussion with artist Jerry Kearns
Audience Kazoo Instruction!

Paleface
I. Wild West
II. Action Hero
III. Into Night
Trio Accento—Limor Toren-Immerman, violin; Nora Chiang Wrobel, piano; Garik Terzian, cello
Video by Amanda Tiller
Artist Jerry Kearns has exhibited internationally across the Americas, Europe, and Asia since the 1980s. He has been featured many times in The NewYork Times, Art and Auction, ARTnews, andArtforum, among others.His paintings are included in many public and private collections, including the Museum of Modern Art (New York), National Galerie (Berlin), Brooklyn Museum (New York), the Art Institute of Chicago, Whitney Museum of AmericanArt (New York), The Norton Family Collection (Los Angeles), San Francisco Museum of Modern Art, and Queensland Art Gallery (Queensland, Australia).
Soprano Hila Plitmann is a glittering jewel on the international music scene, known worldwide for her astonishing musicianship, light and beautiful voice and the ability to perform challenging new work. She has worked with many leading conductors, performing with the likes of the Los Angeles Philharmonic, the New York Philharmonic and the London Symphony Orchestra.
Trio Accento is an exciting piano trio based in Southern California whose performances have been exuberantly welcomed by audiences and presenters alike. Violinist Limor Toren-Immerman, pianist Nora Chiang Wrobel, and cellist Garik Terzian have a collective history of decades of solo, chamber-music and orchestral performances nationally and internationally in some of the world's top venues with renowned groups and orchestras. They regularly feature works of live composers along with traditional trio repertoire. They are masterful soloists who combine their talent with wonderful finesse and collaborative sensitivity.